Need to Know
The week has finally arrived. We are sponsoring a NASCAR Cup Series car! The 78 Live Fast Motorsports Chevy Camaro driven by Josh Bilicki will feature The Daily Downforce and different NASCAR content creators, plus 300 fans.
However, it is more than just seeing Daily Downforce on the track. Fans will have an opportunity to meet up with us and the content creators at the track this weekend as well!
Fans Featured on the Car
Click to view the image larger and find your name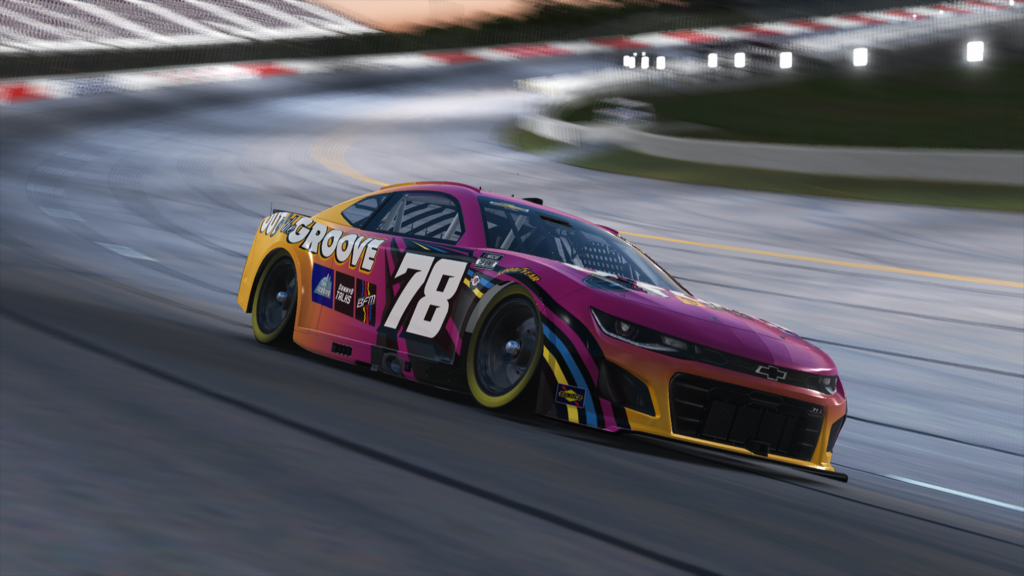 Weekend Schedule
We will be at both the Xfinity Series race on Saturday and the Cup Series race on Sunday.
The Meetup will be in the Fan Experience area at a to be determined time.
If you will be at Darlington this weekend, be sure to RSVP at https://dailydownforce.com/partybus/.
At the meetup, we will be handing out merch, hero cards, and stickers.
The Content Creators
These content creators will be featured on the car this weekend. They will also be at Darlington this weekend creating TONS of content, so be sure to follow them to keep up.
Darlington will be the place to be this weekend, and the Party Bus will be the place to be at the track this weekend!